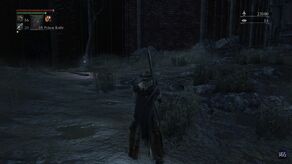 Graveyard of the Darkbeast is a location in Bloodborne.
Description
It is located in Old Yharnam, in the lowest area between Djura and the Blood-starved Beast. The lamp for this area becomes available after defeating Darkbeast Paarl.
Initially, this location is only accessible through Hypogean Gaol.
Connections
Boss
Notes
Trivia
Gallery
Ad blocker interference detected!
Wikia is a free-to-use site that makes money from advertising. We have a modified experience for viewers using ad blockers

Wikia is not accessible if you've made further modifications. Remove the custom ad blocker rule(s) and the page will load as expected.